Welcome to the Fireside Supper Club!
Where we don't just provide a meal, we provide an…
Restaurant, Bar, & Lounge in Rhinelander, Wisconsin
FIRESIDE/TRYSTING PLACE
UPCOMING EVENTS
No Events Scheduled At This Time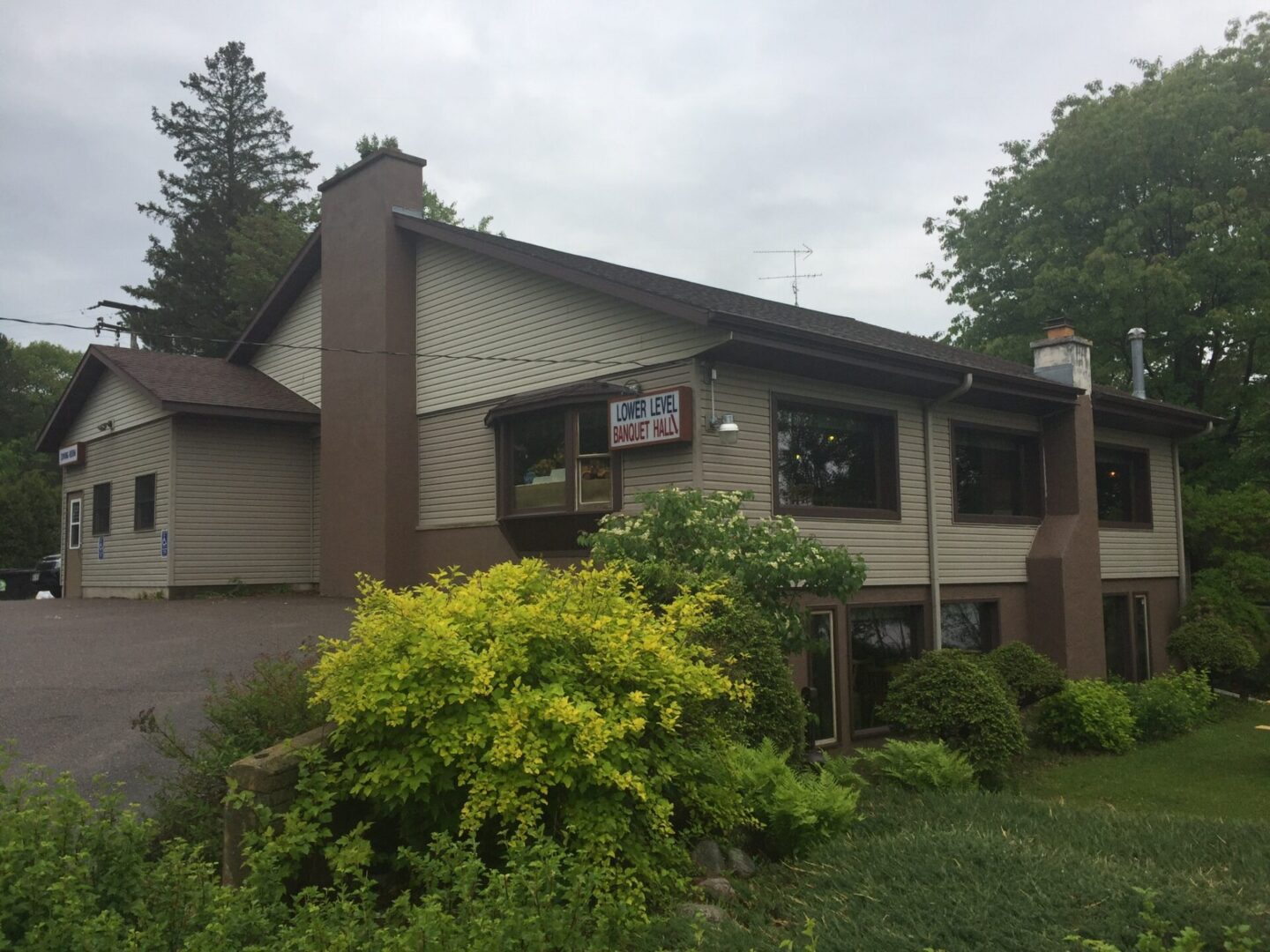 Overlooking beautiful Townline Lake in the scenic northwoods of Wisconsin, owners Eric and Jennifer Blomdahl welcome you to experience fine dining, a comforting cabin-like feel, and a friendly atmosphere at the Fireside Supper Club in Rhinelander.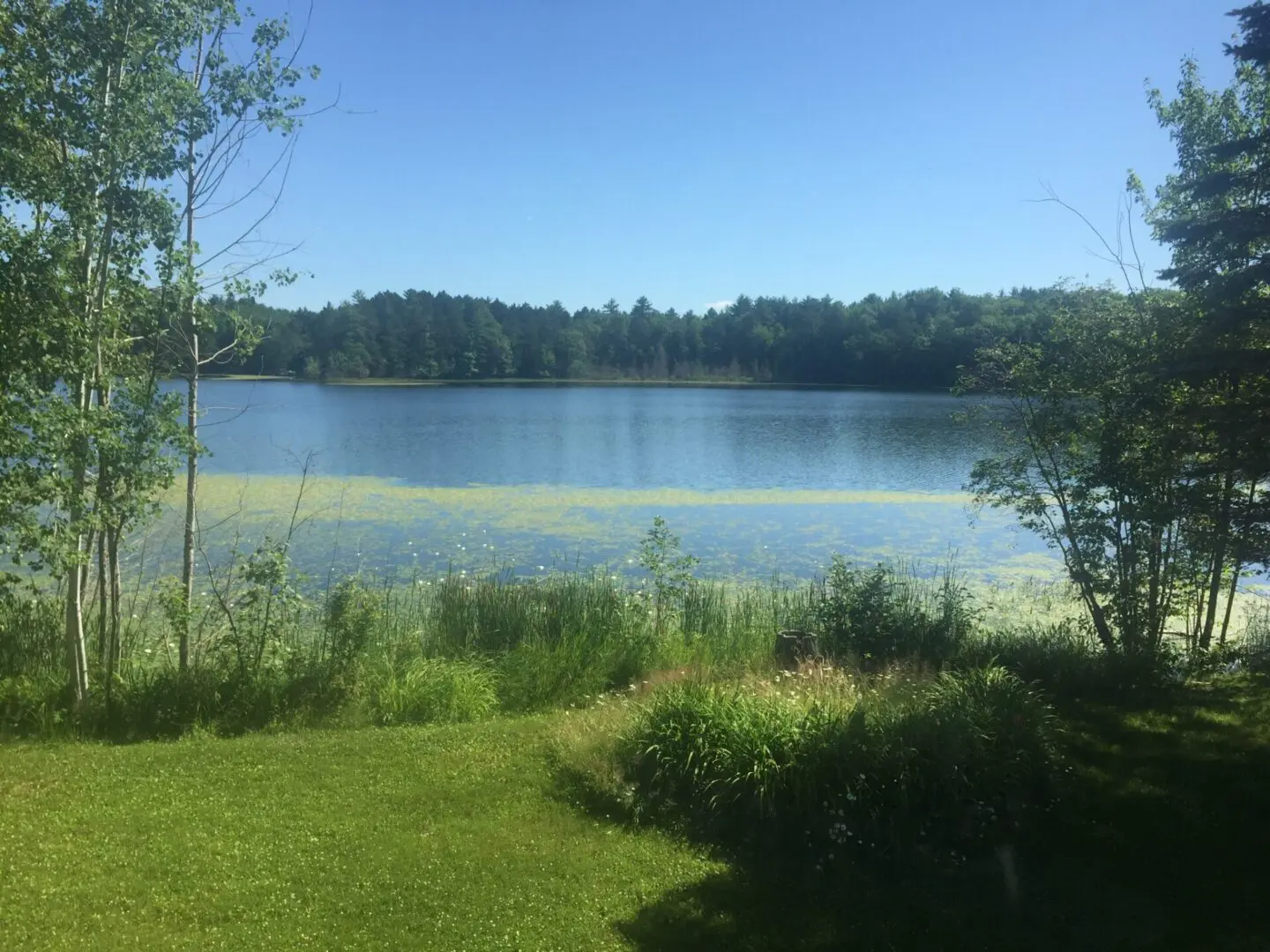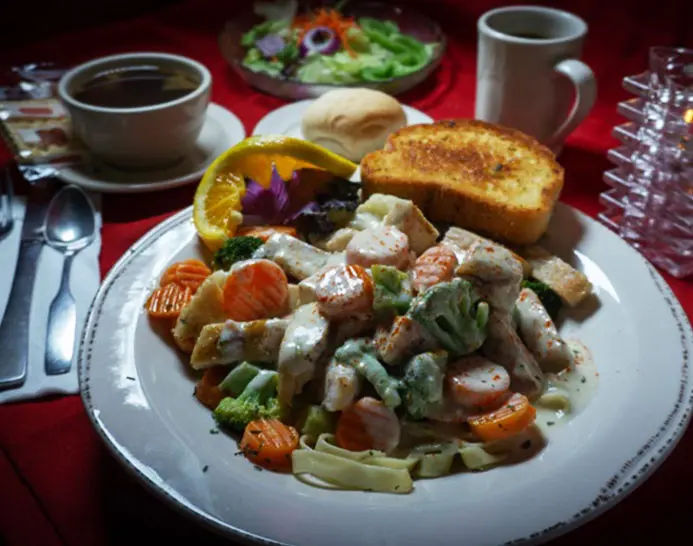 The Fireside Supper Club is known for its great food and has a diverse menu, Friday night fish fry, Saturday night prime rib...and specializes in steaks, seafood, ribs, poultry, and more.  Join us for dinner at the Fireside Supper Club…where you'll experience some of the finest food the Northwoods has to offer!  Reservations are strongly recommended every night.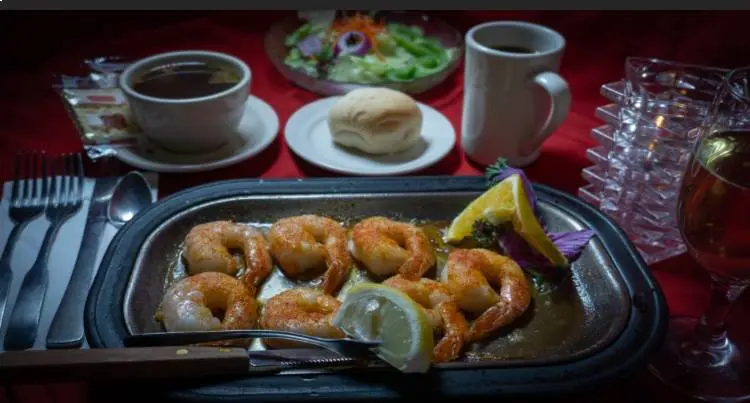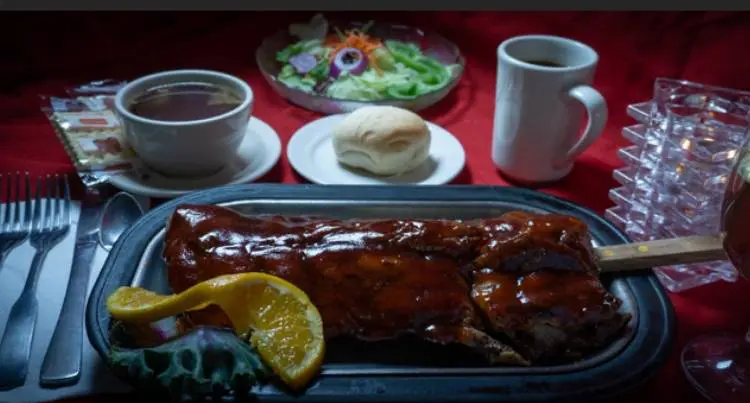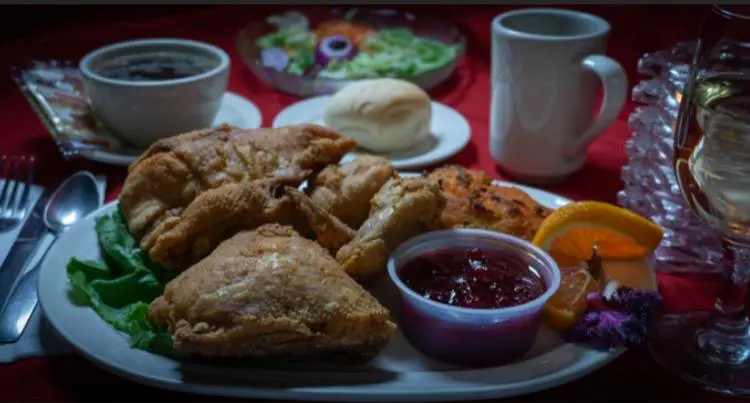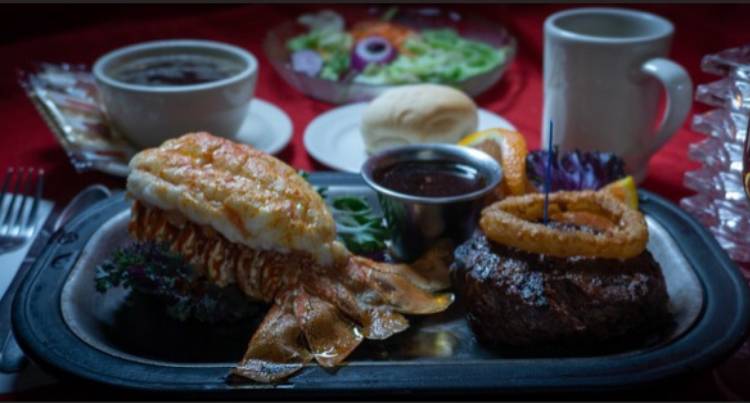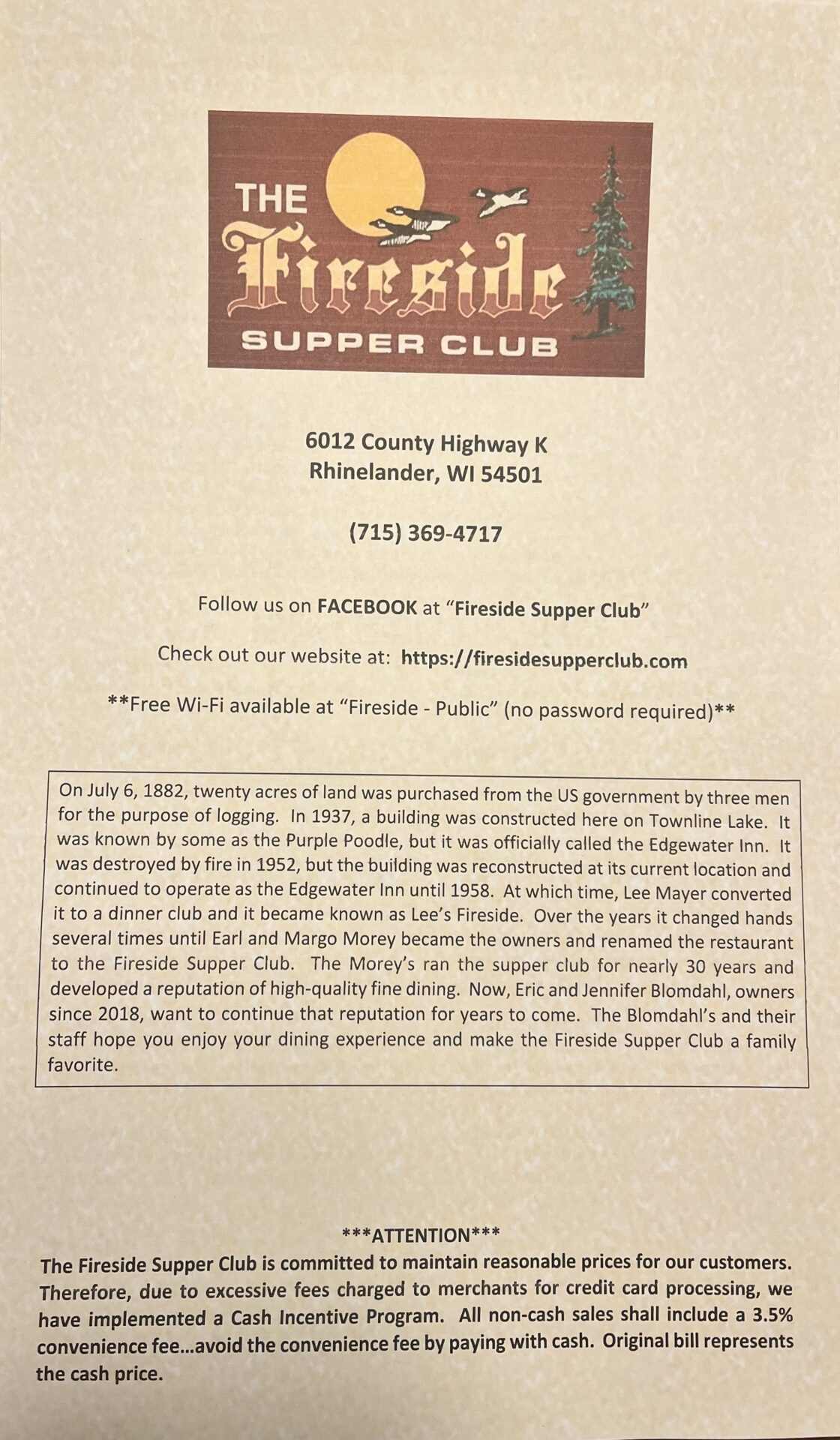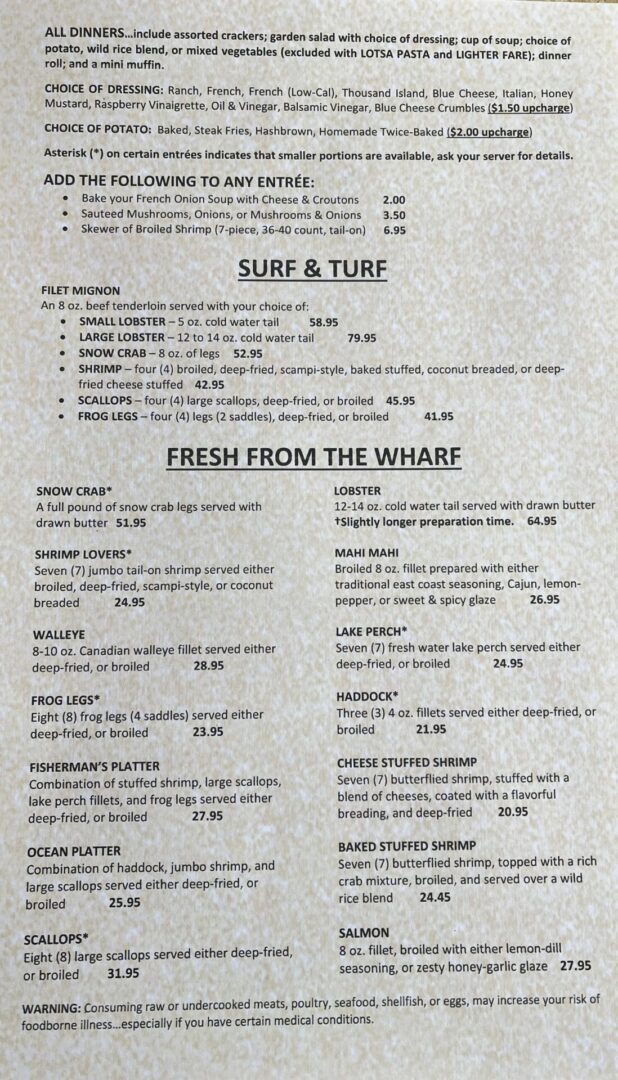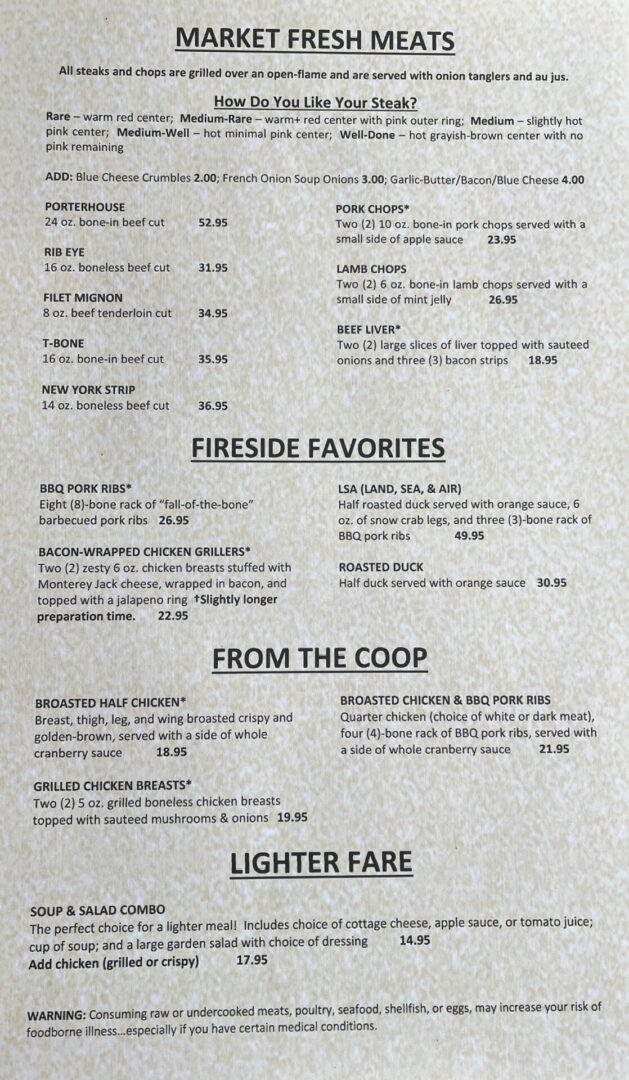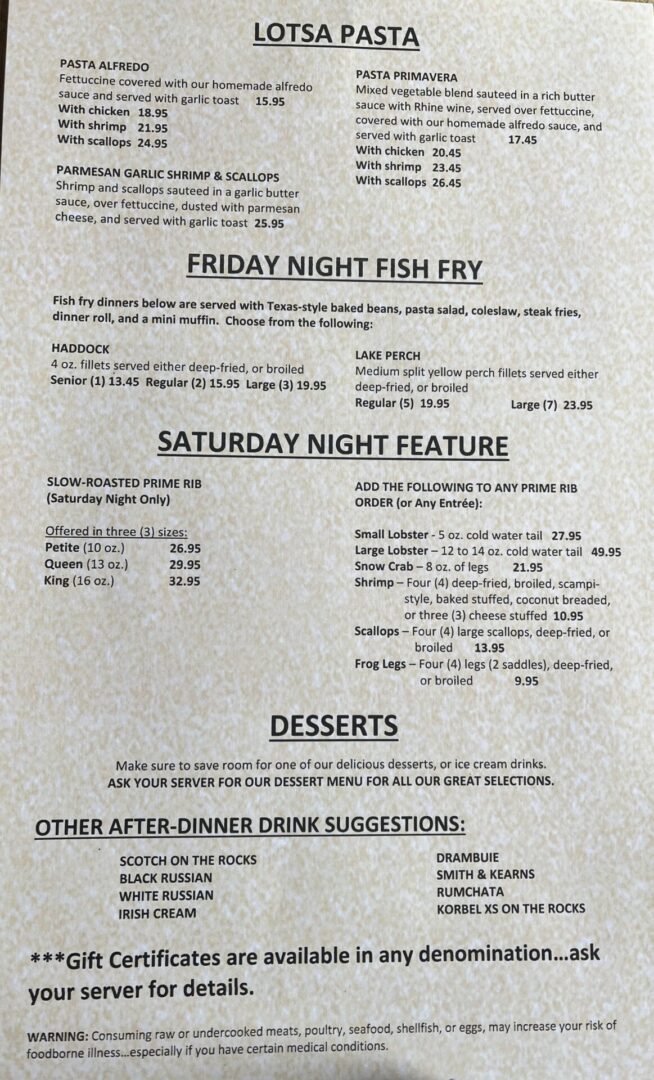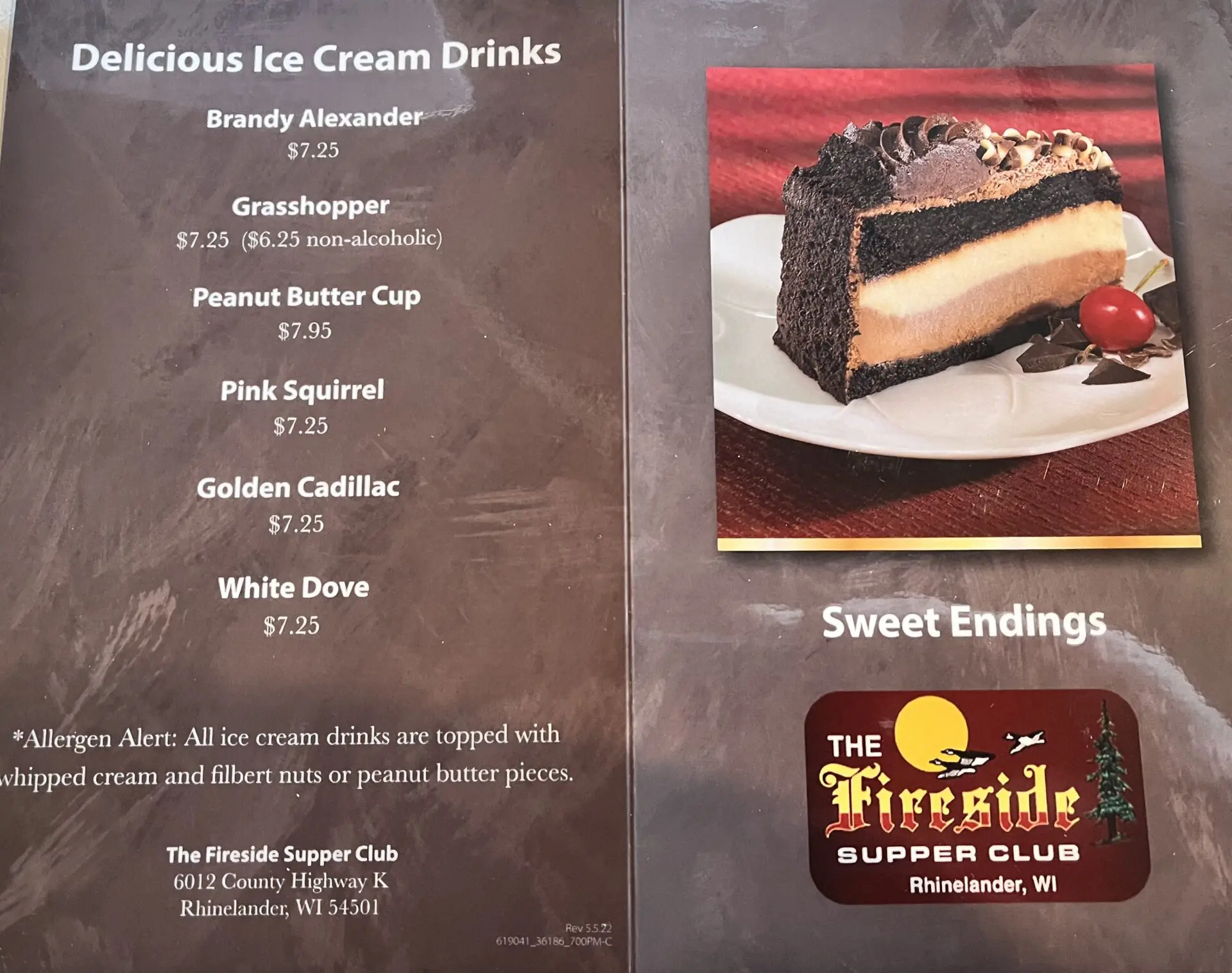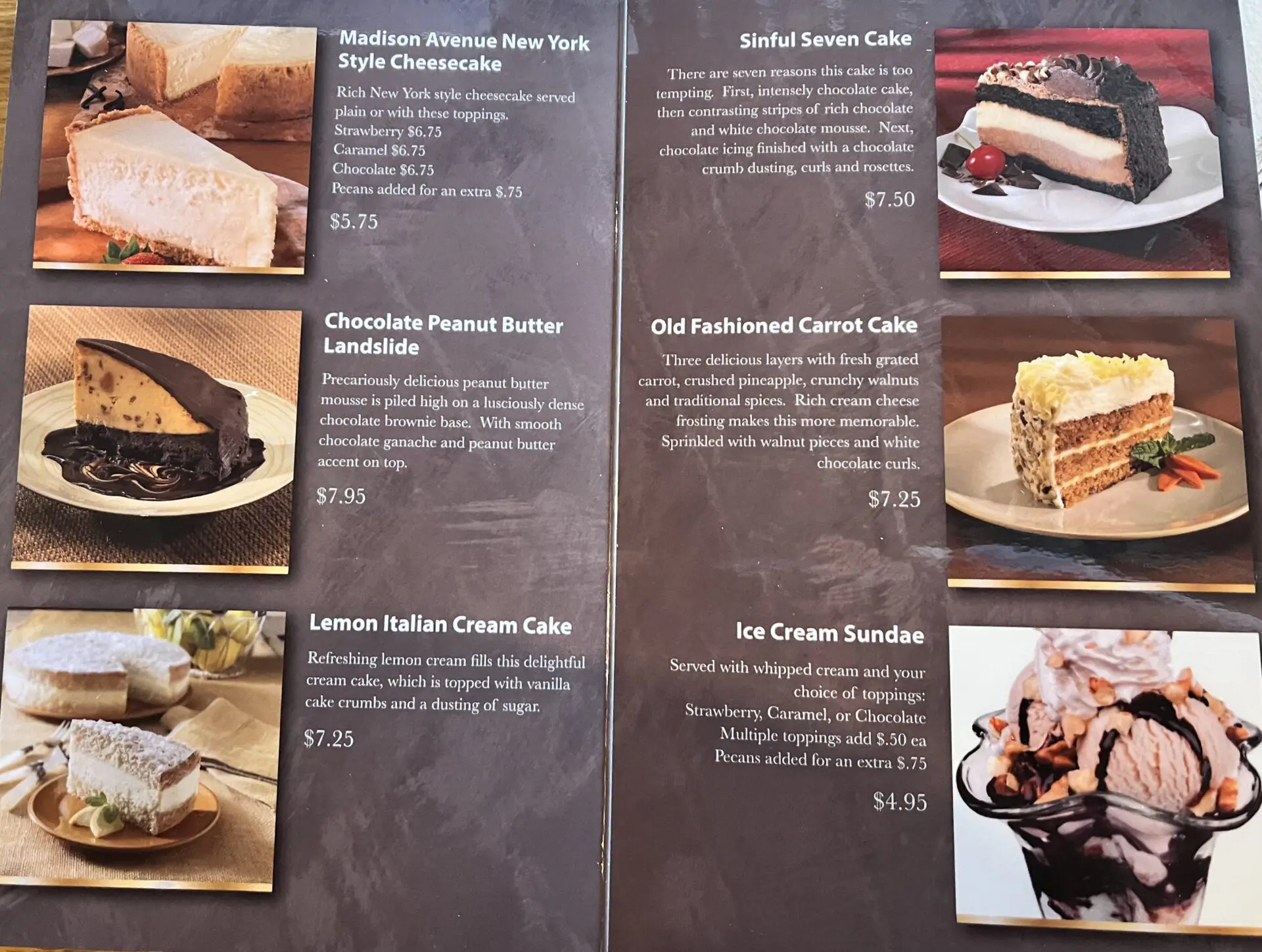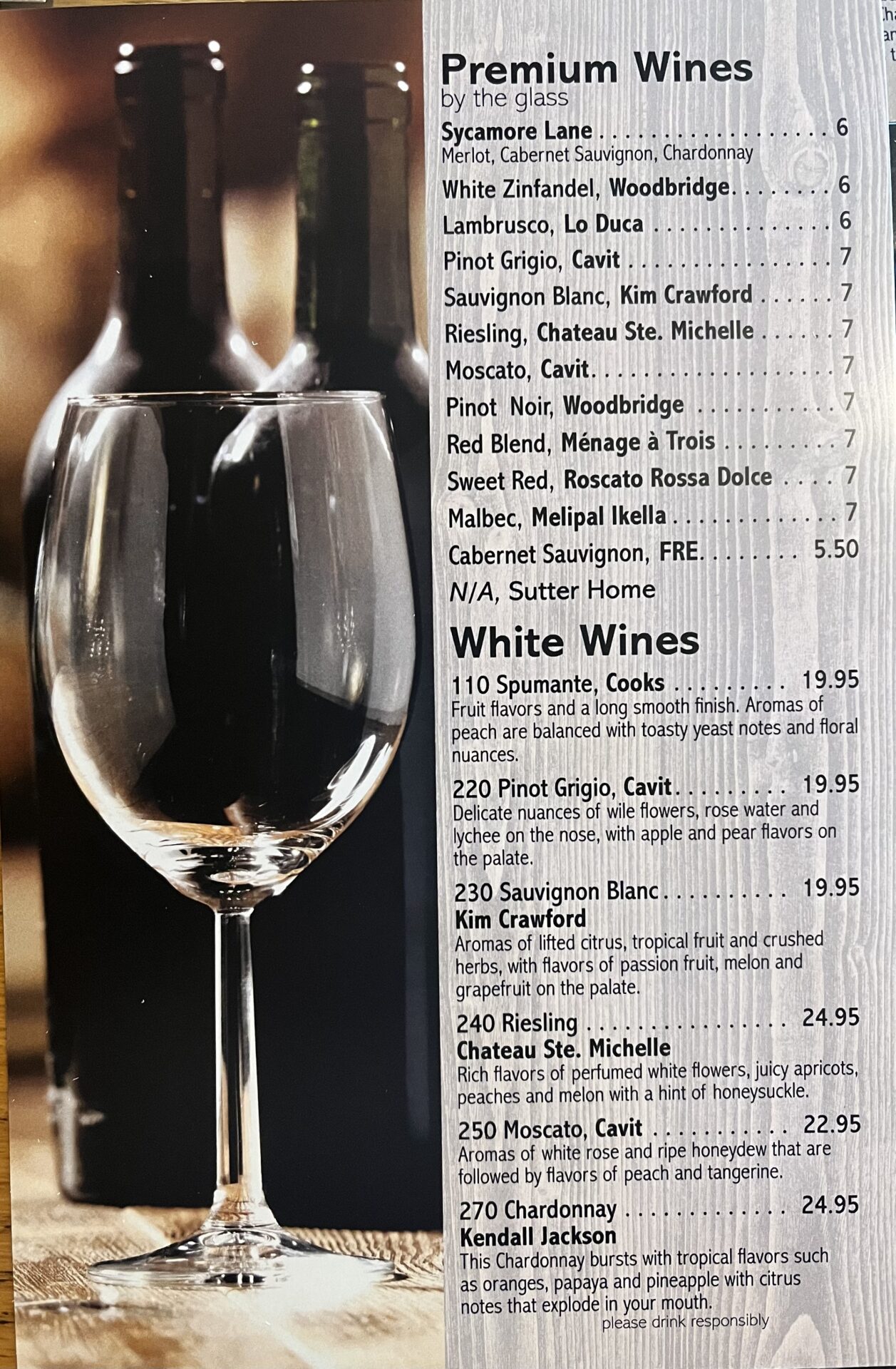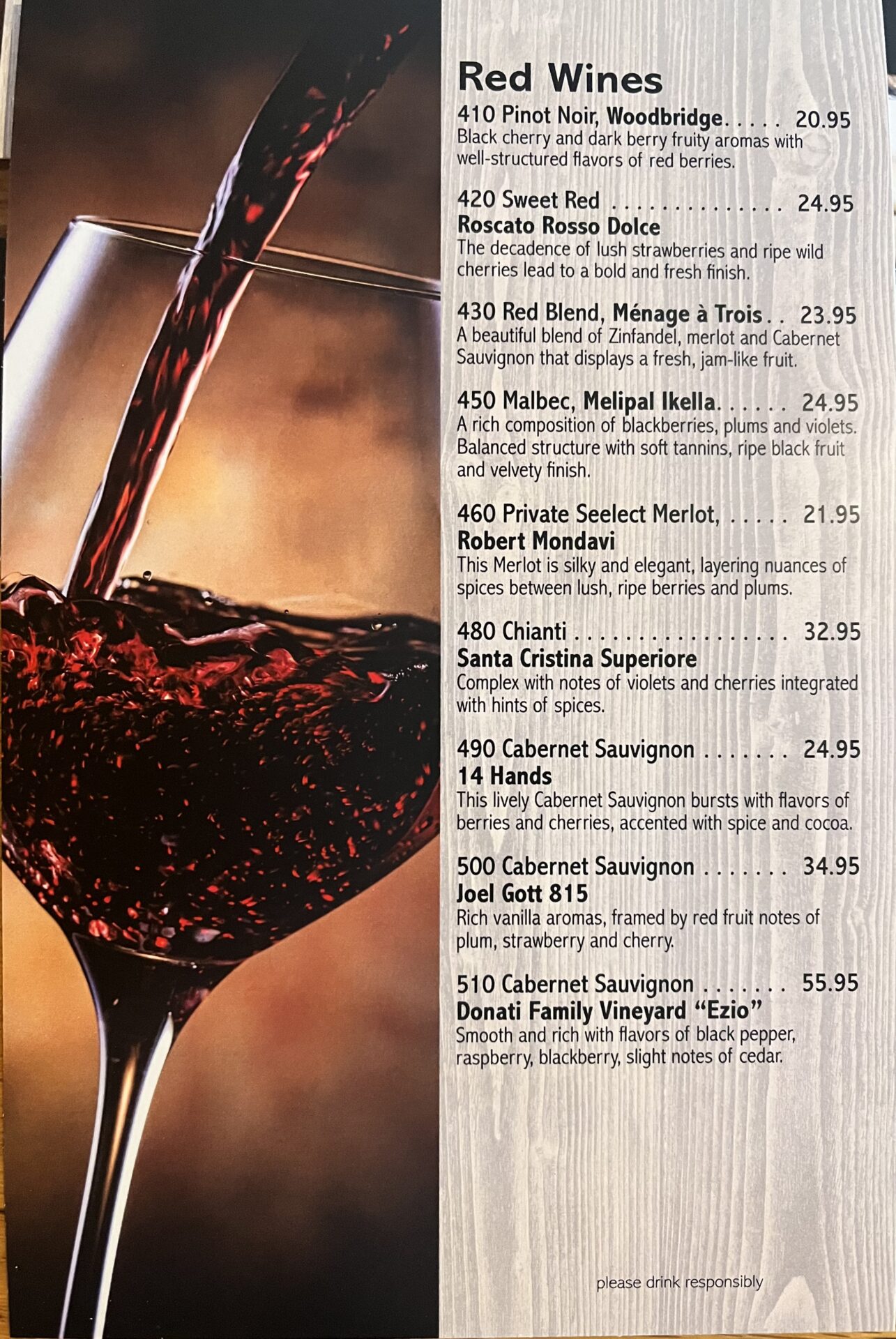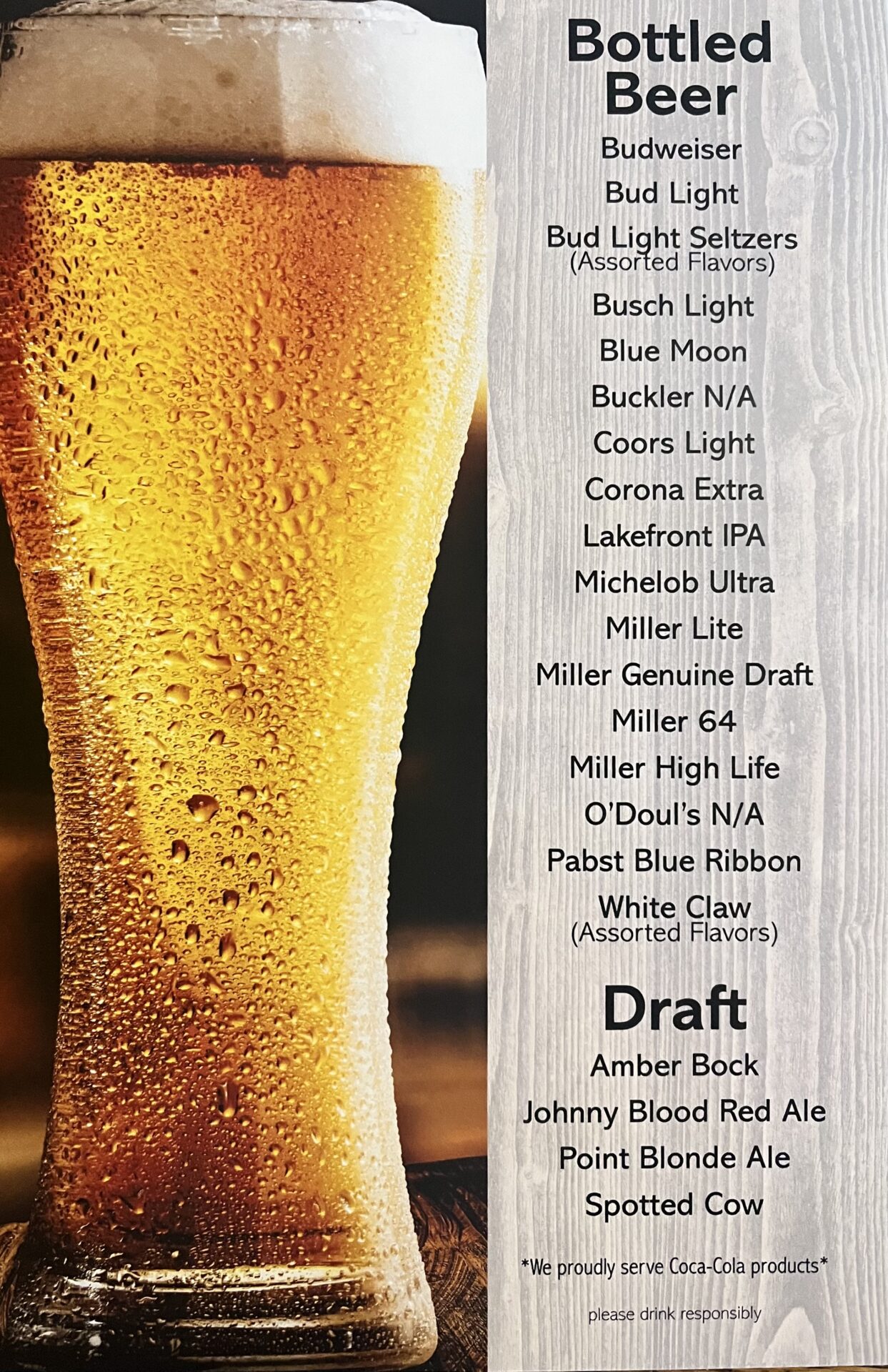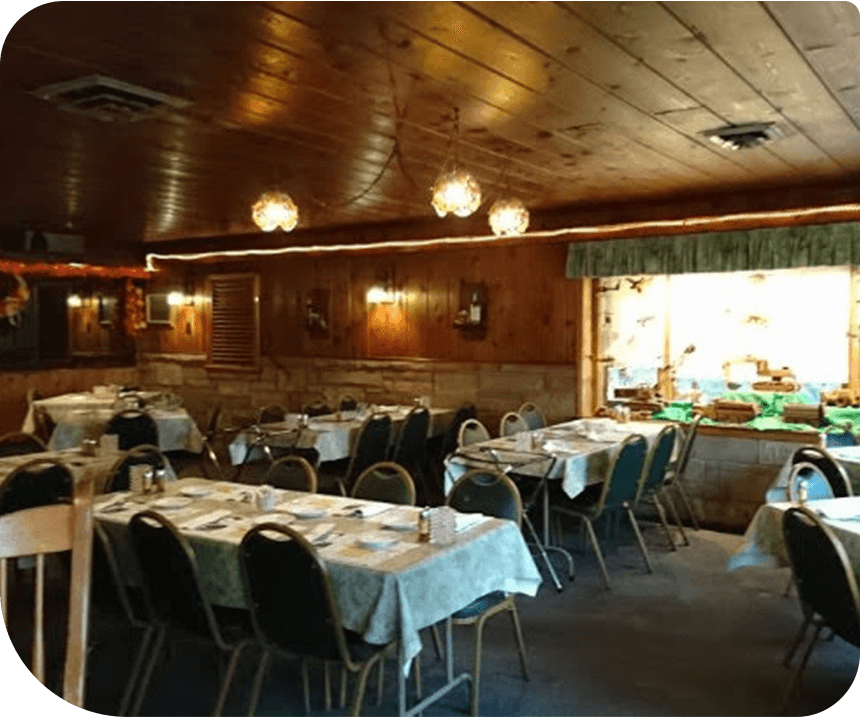 For reservations, please call the phone number below...